THE FINE ART OF COMMUNICATION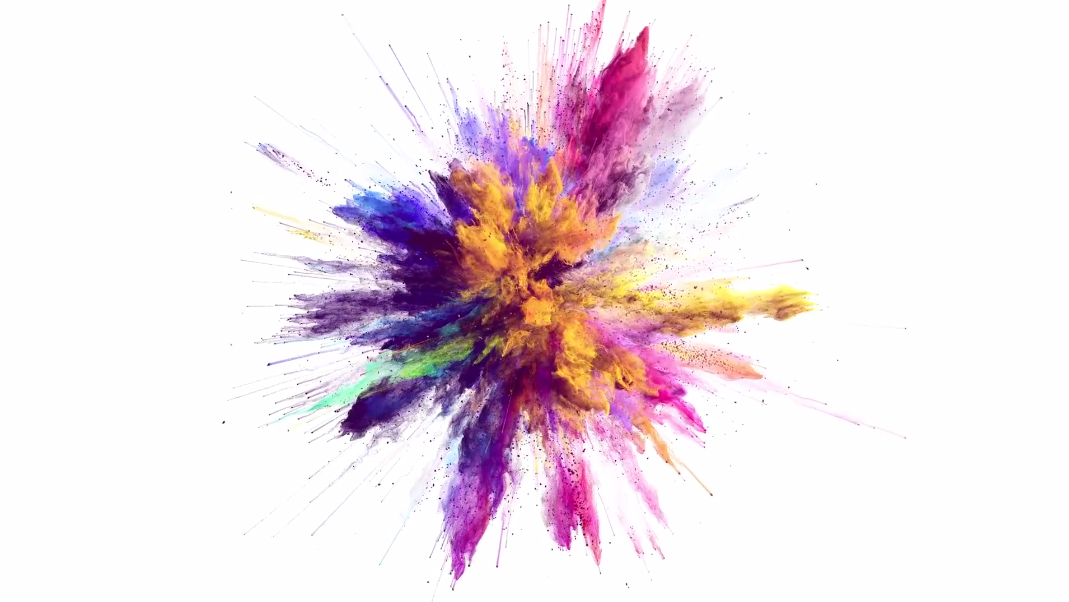 Whether a company needs integrated digital and social media, public relations and marketing programs, special event management or a crisis plan, we have the experience, commitment, communication skills and attention to detail to deliver results. Our goal is not to become the largest firm, but to continue our reputation as a public relations firm that provides outstanding service and results to a select, prestigious group of clients.
As Founder and President, Barbara offers a hands-on approach to client service. She is an integral part of the account team, personally developing individualized strategic plans and supervising each account to ensure that clients receive the best results from their public relations and marketing program.

From a media relations standpoint, we have strong relationships with editors, reporters and columnists that extend from Texas to the national and international arenas. This includes not only key industry trade publications, but also the leading business and feature media - both print and electronic.

The Buzzell Company believes in a genuine growth model, one that is tactical and effective. This includes a dynamic approach to social media, capitalizing on each platforms strengths and utilizing each networks algorithms to reach the correct demographics. Our strategy is bespoke for each client, including detailed content calendars, ad campaigns, targeted boosting and wildly creative content.

When it comes to events, we have a tremendous amount of experience in planning and executing creative, unforgettable special events that are targeted to the client's audience. Whether it is a simple ribbon cutting, a stockholders meeting or a celebrity-studded, glamorous gala event, our contacts and resources are extensive and unmatched.

We know how critical it is to involve clients in each step of the planning and execution process. Feedback, both written and verbal, clip reports and evaluations as well as client meetings keep everyone well informed. Our goal is to become a vital part of the client marketing team and to be involved daily in all aspects of the client's business.
The Buzzell Company is a full-service integrated digital and social media, public relations and marketing firm. We represent regional and national clients in a number of industries ranging from real estate, medicine, luxury retail, hospitality, entertainment and law. We're committed to developing communications plans and providing results for each and every client. At The Buzzell Company, the success of our agency is reflected in our ability to develop long-term relationships with our clients.
Barbara Buzzell - President and Founder
Barbara is responsible for the overall agency management and direction. She oversees all strategic marketing and planning, implementation and supervision of agency programs, client contact, new business development, staff supervision and financial operations. She has represented clients in the areas of real estate and development, medicine, law, luxury retail, hospitality, financial/investor relations, publishing, entertainment, avionics, industrial marketing, consumer products and services and more.
In 1981, she was selected as Head of Public Relations and Fashion Director for I. Magnin, North Bethesda, Maryland, the first I. Magnin on the East Coast. Barbara was responsible for the store premiere and coordinated all media relations, special events and administered the opening store marketing budget. Prior to I. Magnin, she was the Fashion Coordinator for Bloomingdale's, Tyson's Corner, Virginia, the first Bloomingdale's outside the New York area.
After moving to Dallas in 1982, she joined a local public relations firm handling clients on a regional and national basis. She left in 1997 as Executive Vice President to form The Buzzell Company.
She began her career on Capitol Hill, Washington, D.C., on the national staff of a U.S. Senator. Barbara then worked as staff on a presidential re-election campaign.
Barbara attended the University of Maryland in College Park and received a Bachelor's degree in Political Science and Business.
Barbara's commitments to the community have included serving on a number of civic and charitable boards and committees such as amfAR's Two by Two for AIDS and Art, North Texas Food Bank, Les Dames d'Escoffier, SPCA of Texas, Friends of Fair Park, AIDS Arms, Inc., DIFFA, USA Film Festival, Pegasus Plaza Opening Committee, Linz Award Selection Committee, the Corporate Advisory Committee for the Dallas Museum of Art, the Dallas Convention and Visitors Bureau's Public Relations Committee, Dallas Center for the Performing Arts President's Advisory Council and Share Our Strength/Taste of the Nation executive committee for Dallas events.
Mark Cuban Reputation Management
Susan G. Komen Repairing Corporate Reputation
Johnny Manziel & Lebron James Reputation Management
REAL ESTATE
1900 McKinney
Al Coker & Associates
Allie Beth Allman & Associates
Court at Chapel Downs
Gianna Cerullo Real Estate
Museum Tower
The Ashton
The Drake at White Rock Lake
Windrose Tower at Legacy West
PROFESSIONAL SERVICES
Miller Weisbrod
Wilson & Associates
FOUNDATIONS
Aging Mind Foundation
amfAR
The Goss-Michael Foundation
TWO x TWO for AIDS and Art
The Wilson Foundation
Women's Food Service Forum
HOSPITALITY
Arcodoro & Pomodoro
Bonefish Grill
Cedar Grove
Dakota's Steakhouse
DISH Preston Hollow
El Fenix
Front Room Tavern
The Grape
Hotel ZaZa
Lombardi Family Concepts
NOLA Brasserie
NYLO Dallas South Side
Routh Street Investments
Star Canyon
Seasons 52
Snuffer's Restaurant & Bar
The Saint Hotel
RETAIL
Barneys New York
Beretta Gallery
Buda Juice
Calvin Klein
Dior
Drybar
Elie Saab
Harry Winston
Jonathan Adler
Kiehl's Since 1851
Louis Vuitton
NorthPark Center: Fashion at the Park
Phi by Susan Dell
Prada
Sur La Table
Tiffany & Co.
Tod's
Vilebrequin
Vogue
Ylang 23
Click right or left to advance manually.
Strategy
Brand Vision

Marketing Plans

PR & Media Strategy

Crisis Plans

Investor Relations

Special Event Management
Digital
Social Media Management
Digital Analytics
Capitalize on Social Algorithms
E-Mail Marketing
Search Engine Optimization
Web Development
Media Relations
Media Launches
Press Releases
Media Lists
Blogger Valuation
Corporate & Brand Media Relations
Press Conferences
Creative
Brand Identity

Graphics & Visual Design

Campaign Development

Video Production
"I have worked with Barbara Buzzell for more than two decades. She is clued into the inner workings of the restaurant, hospitality and tourism industries -- locally, nationally and internationally. She is one of the most professional public relations executives in town."
Cheryl Hall, Business Columnist, The Dallas Morning News
"Barbara is one of the most professional and talented publicists and marketers in North Texas. Her connections, knowledge and talents are unsurpassed!"
Candace Evans, Real Estate Writer, Candy's Dirt and Second Shelters
"When George Michael and I decided to open The Goss- Michael Foundation, Barbara strategically helped develop our unique reputation and brought national and international attention to our art collection and events. With Dallas visits by renowned British artists such as Marc Quinn, Tracey Emin, Sir Michael Craig-Martin, Jim Lambie among many others, Barbara ensured that the recognition for The Goss-Michael-Foundation and the artists were properly showcased."
Kenny Goss, Co-Founder, The Goss-Michael Foundation
"Barbara is one of the greats! Her amazing reputation is truly deserved. She and her team are always exceeding my expectations. They make everythinglook so easy!"
Kimberly Schlegel Whitman, Whitman Media
"You are always the BEST. It has been very rewarding to work with you and be involved in the progression of the Dallas Art Fair."
Catherine Anspon, Fine Arts & Social Editor, PaperCity
"Barbara Buzzell has been an integral part of the reason why Hotel ZaZa has been a wild success locally, regionally and nationally."
Benji Homsey, President, Hotel ZaZa
"I remember Barbara Buzzell's reputation for delivering results from my time working in Dallas at Rosewood Hotels & Resorts. Barbara was responsible for driving local PR for the opening of our first Seasons 52 restaurant in Dallas and she lived up to her long standing reputation of delivering results."
Stephen Judge, President, Seasons 52
"A huge thank you for your incredible work that you've done over the last few months on RE:DEFINE. You are wonderful to work with, and secured us just simply incredible and invaluable coverage of both the event, and for the Foundation (and I see that it's continuing to come through!)."
Georgia Arnold, Senior Vice President, Social Responsibility, MTV Networks International
"We had our work cut out for us, and Barbara took the bull by the horns. Her attention to detail in planning the grand opening event, from the guest invitation list to the media she secured, was impeccable and resulted in a highly successful opening."
Amy Freshwater, Principal, Breakthrough Talent Solutions, LLC
"I feel you are one of the most talented people I have worked with in my career - and that encompasses a lot of people."
Jack P. Ferguson, President & CEO, Philadelphia Convention & Visitors Bureau
"You are to be commended on cultivating the 20s, 30s online and social media resources like you are doing. It is key for Hotel ZaZa and Dallas."
Phyllis Hammond, Public Affairs, Dallas Convention & Visitors Bureau
"Barbara Buzzell is one of the few people in the Dallas restaurant public relations business that gets it. She sends appropriate information at the appropriate time, which sounds logical and easy but is very rarely done at her level."
Nancy Nichols, Restaurant Critic, D Magazine
"In early 1998 we hired Barbara Buzzell and her firm to assist us in the growth of Sur La Table and to position our company in the marketplace. As we expanded across the U.S., Barbara and her staff were with us every step of the way, assisting us in the addition of 48 stores over the next 7 years. The Buzzell Company created opportunities in every possible form of media. The Buzzell Company worked to position us for every new store opening across America. I can't say enough good about the attention and service Barbara and her team gave to Sur La Table during our growing years."
Renee Behnke, President Emeritus and Owner, Sur La Table
"Barbara runs one of the top PR agencies in Dallas, a restaurant-crazed city where she's earned respect among both restaurants and the media - not an easy task. Her longevity and experience give her a sense of history and depth of knowledge that few of her peers possess. As someone on her media list, I appreciate her focus and precision, and know that, if I receive a missive from her or one of her staff, it's going to be useful and not just another piece of junk mail that wastes my time and energy. When she sends out releases, she knows what kind of information I need, and that includes everything from the personalities to the gritty details like addresses, phone numbers, and the like. And I'm confident that the information she provides will be correct, which makes my job easier -- the ultimate gift."
Teresa Gubbins, Senior Editor, CultureMap
"I've had the opportunity to work with Barbara on numerous occasions. I've found that over the years her knowledge of the Dallas restaurant market, her ability to build solid relationships with key media contacts, and her keen insights of knowing what's important and what resonates in the community has resulted in well-crafted and executed Public Relations strategies."
Michael Archer, CEO, Houlihan's Restaurants